The winter meetings started yesterday, and like usual, many rumors and trade theories blew up on Twitter. One such rumor that has been churning for months, and came to fruition yesterday, was that the Arizona Diamondbacks have their eyes set firmly on Mark Trumbo. The Angels are looking for starting pitching depth, something the Dbacks have an abundance of, and AZ is looking for corner OF power, something Trumbo has. A match made in heaven right?
Well, maybe. Trumbo is slightly older for a prospect and has quite a few wrinkles when it comes to his all around game. He strikes out, a lot. His K% was up to 27.1% last year, the highest of any of his professional seasons, and has ticked upwards each year in MLB. His outfield defense isn't great with a -4.7 UZR. For reference, Parra's OF defense for AZ last year was 31. Just a little bit better. And to throw one last thing at Trumbo, he isn't the best base runner (picture someone running with bed pans on their feet).
But the major thing people who don't like Trumbo fail to understand is that his power is a solid 8. A true 8. When he connects, the ball explodes off of his bat. Even if you take every player out of the majors and minors right now, there are few players with that type of raw power. He hit 34 home runs last year, and that was playing in multiple parks that suppressed home runs. Let him play half of his games at Chase field and see what happens. Two other huge pluses for Trumbo are his health and cost. Trumbo has played in at least 144 games in each of the first three seasons with the Halos and showed no signs on health issues in the minors. Combine that with the fact that he is just now becoming arbitration eligible and is under contract through 2017, you start to see the picture.
So in short, Trumbo will give you ++Power, good health, cheap long term power cost, a bunch of strike outs, and shotty defense. Do you see any free agents like that? I do. Nelson Cruz is going to cost some team a TRUCK LOAD of money on the open market and is almost the exact same player. Why not throw a bone to the Angels and get the same type of player for a lot less money?
BUT BUT BUT TRISTAN!?!?! WE WOULD HAVE TO TRADE TYLER SKAGGS AND MAYBE TREVOR CAHILL?!?!? BUT BUT BUT BUT@!!!!!!!FKJDSDFLSDKJF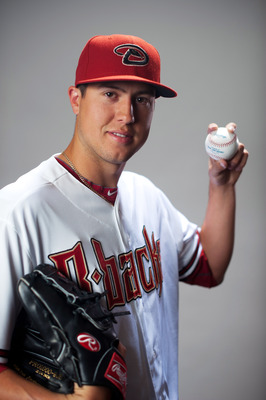 Had a nice Twitter quarrel last night with a few Dbacks writers out in AZ over the inclusion of Skaggs in any deal for Trumbo, and my sentiment is still the same. So what? Yes, I understand that Skaggs is a top prospect. Yes, I understand that Skaggs is only 22 years old. AND YES I UNDERSTAND THAT HE COULD STILL BE REALLY GOOD. I GET IT. Please, please. Hammer it home some more.
But have you stopped to think about the fact that he might not be good? Top prospects flame out all of the
time. Ask Tampa Bay. For every great prospect they brought up, they had many more crash and burn. Ask the White Sox. They don't have any top prospects ever, so they won't know, never mind. Skaggs got a taste of MLB last year and FREAKED OUT. He was lit up and was sent back to AAA to work on his "mechanics" issues. Some say that he is pitching too tall and is a few switches away from correcting his problems. I don't buy it. He just isn't very good.
Skaggs is a lefty finesse pitcher without the finesse. He has a fastball that sits in the upper 80s with a decent change to go with it, but that's it. His curve is shaky at best, and shaky curves in the majors get sent 440 ft. Especially with lefty finesse pitchers, you HAVE to have something else. Curves come and go and can even change mid-game. If you don't have a decent curve to go with a slower fastball and change, things go sideways. Just ask Barry Zito (insert sad face).
Talks have also centered around AZ sending Trevor Cahill to LAA. I am somewhat on the fence here, but still, this is not a terrible idea either. While Cahill has been a serviceable starter for the Dbacks, this is the last cheap year of his extension. Starting in 2015, he will command $12+ million a year, and paying $12 million a year for a 4th starter and an ERA close to 4.00 is an overpay no matter how you look at it. Joe Blanton anyone? How did that work Philly?
So why not include them both? Have Arizona send Cahill and Skaggs to LAA for Trumbo and a mid-level prospect. The Angels would certainly pounce on that while Arizona would get the power and cash savings that they are looking for. The cash saved could then be used to acquire other pieces to help round the team out. Neither team says no, but apparently everyone else besides me on Twitter does.
Trumbo brings Arizona thump, protection for Goldy, and salary relief. Not much else has been working for the past few years and I am growing tired waiting for the "prospects" to arrive. It is time to cash in.